A fifTeEN-DAY MOTORCYCLE TOUR RIDING the heart of america
THE ROAD TRIP IN A FEW FIGURES :
15 days & 14 nights
1 day break in Santa Fe
9 states
4 500 KM
An average of 350 KM & 5 hours of driving per day
Difficulty : 1/5
Open to all.
From 7 290 € per person
Welcome to Route 66!
The mother road. The road that is the origin of all the other roads in the United States. This historic road distills wonders all along its 4,500 km to whoever wants to see them. From the green plains of Illinois to the California desert to the Arizona plateaus, this road is a marvel from a historical, geological and human perspective.
Those who live there say that Route 66 is "a small village"; everyone knows each other and shares the same passion: to bring history to life.
The encounters of colorful and authentic characters mark out this adventure in the heart of America.
#roadtrip   #travel   #motorcycle   #route66  #usa   #harleydavidson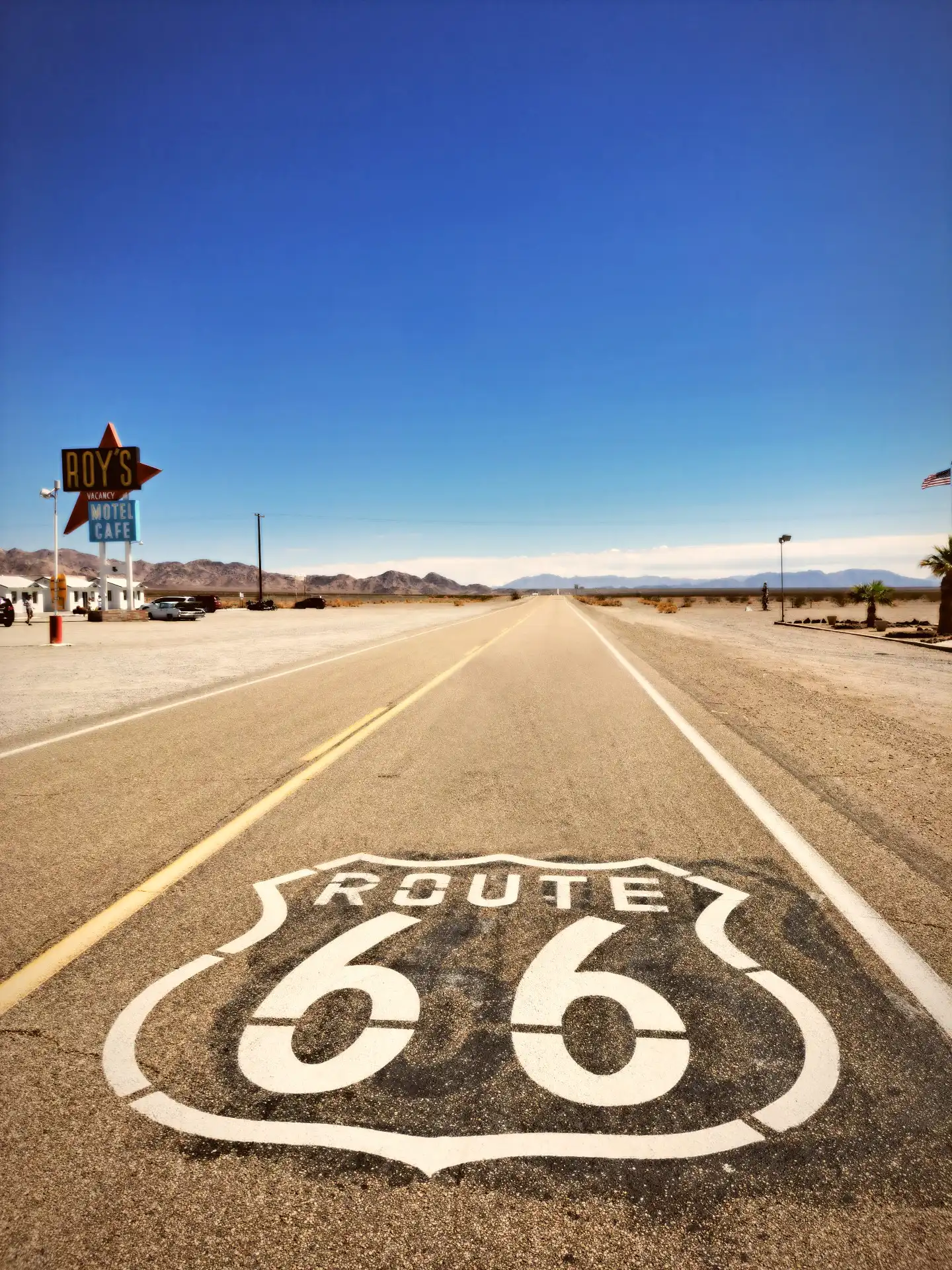 DAY 1 : Chicago
Welcome to the United States!
Arrive at the Chicago airport and transfer to your hotel by shuttle or cab on your own. Once you are settled in, you can enjoy the hotel freely while waiting for the meeting with your guide this evening for the aperitif, the briefing and the meal!
DAY 2 : Chicago
Free day to rest or to walk around downtown Chicago and to the first Route 66 sign with your guide. Second night in Chicago.
DAY 3 : Springfield
300 KM & 4h
Let's go !
We head to the garage to pick up the motorcycles and after some necessary formalities, we now leave Chicago.
The adventure on Route 66 finally begins!
Today we cross a part of Illinois along the Pontiac trail. This first motorcycle stage ends in Springfield, capital of Illinois. 
DAY 4 : Rolla
360 KM & 5h
Another day of your Route 66 road trip.
On the way to St. Louis, Route 66 winds through the cornfields that surround the traditional villages of the American heartland. The arrival in St. Louis is marked by the crossing of the 'Chain of Rocks' bridge over the Mississippi River. We continue to Rolla to reach the hotel.
It is time to relax after this second beautiful day of riding on Route 66.
DAY 5 : Joplin
450 KM & 5h30
We leave Rolla in the morning and, back on Route 66, our road trip takes us through the beautiful winding roads of the Missouri valleys. Continuing on Route 66, we pass the Devil's Elbow, one of the most dangerous places on the road at the time. Next stop of the day: Gay Parita's, a must-see place on Route 66 managed by Gary Turner, former garage owner of the family business who will gladly share with us his incredible stories.
Night in Joplin.
DAY 6 : Oklahoma city
400 KM & 5h
Heading west to Oklahoma.
Nowhere else is Route 66 so beautiful, so well preserved, so well used. Up to Tulsa, it is loved by eccentric architects who have left astonishing testimonies: in Catoosa, a big blue plaster whale still floats on its lake !
The road continues inland where different native American families such as the Choctaw, Chickasaw, Seminole, Creek and Cherokee still live. Arrival in Oklahoma City, capital of the eponymous state and city in the heart of Route 66.
DAY 7 : Amarillo
425 KM & 5h
Today we are riding on one of the oldest sections of Route 66. It was once used to move buffalo herds between Texas and Kansas. We ride a portion of the Chisholm Trail through El Reno, the Yukon, stopping at the iconic Route 66 Museum in Clinton. After lunch, we cross the Texas border on the southern Great Plains and arrive at the hotel in the afternoon. In the evening, we're going to the 'Big Texan Steak Ranch and Brewery' to taste one of the best steaks in Texas.
DAY 8 : Santa Fe
485 KM & 5h30
We start the day at the famous Cadillac Ranch and then leave Texas for New Mexico. At the border of these two states is the small ghost town of Glenrio. Mountains and cactus will be the scene of our next Route 66 adventures.
Overnight in Santa Fe, one of the most beautiful and oldest cities in America.
DAY 9 : Rest day in Santa Fe
Free day in Santa Fe for your ninth day of our Route 66 motorcycle road trip. This 400 year old city, with its complex cultural mix, has a lot to offer. You can also make a quick loop to the ancient Indian village of Taos, a typical Native American village.
DAY 10 : Gallup
430 KM & 5h
Today, through the wild buffalo plains, we head south to Albuquerque, the capital of New Mexico and the crossroads of the region due to its geographical position. We cross the Rio Grande with the buffalo herds in the background and head west towards Laguna, through Grants and the Cibola National Forest.
Night in Gallup, an old Native American town.

The above route data is subject to change.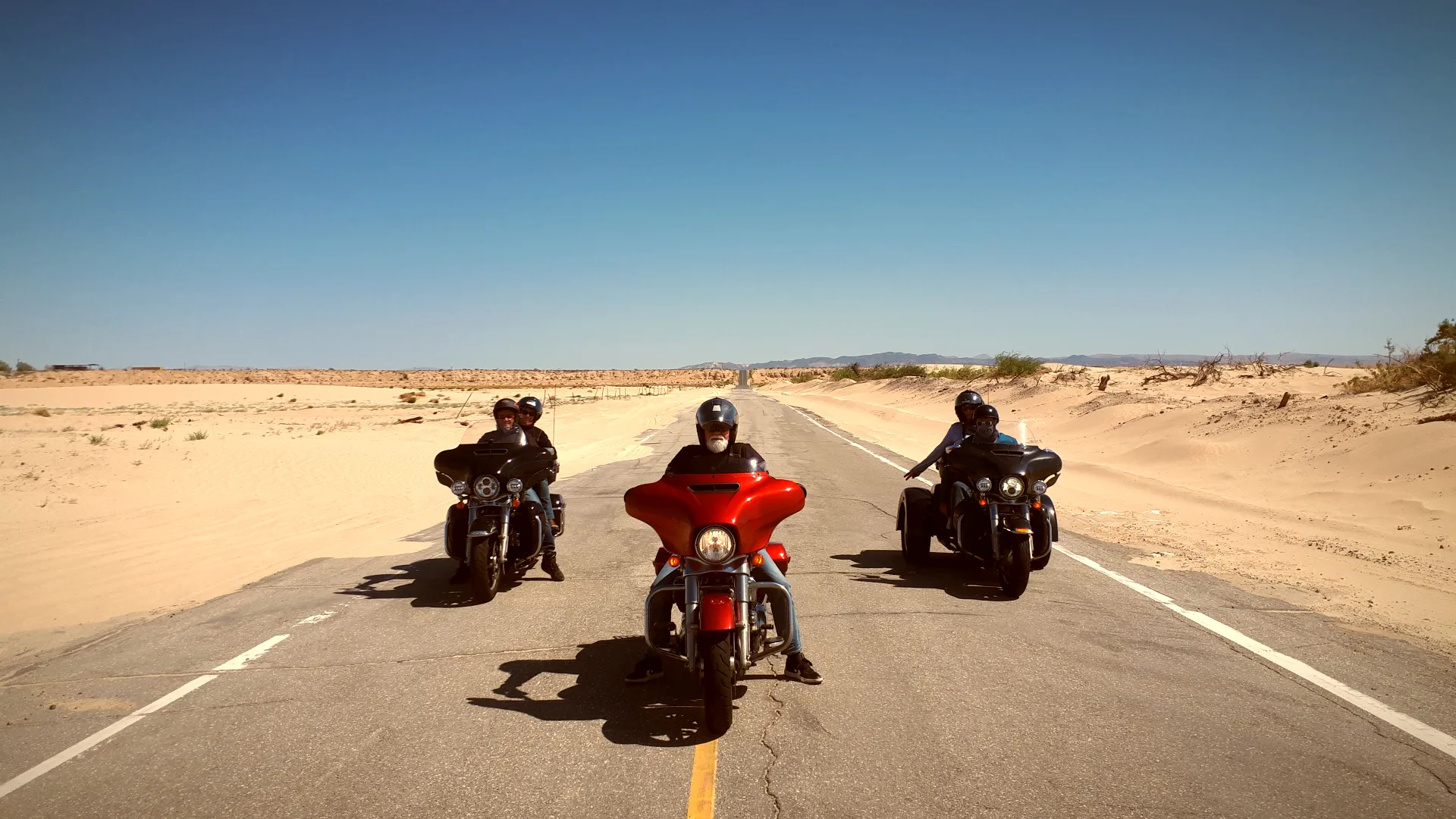 DAY 11 : Grand Canyon
450 KM & 5h
We enter Arizona today and begin by crossing the Petrified Forest, a prehistoric forest filled with tree fossils, an impressive sight as if frozen in time. We explore the surrounding area before climbing to the Grand Canyon Plateau at an altitude of 2,000 meters.
DAY 12 : Kingman
400 KM & 4h30
For the brave, wake up at dawn to admire the sunrise on the Grand Canyon. Grandiose!
We continue the visit of the Grand Canyon by the air (optional) with a helicopter tour which shows us the extent of this natural phenomenon.
We then descend from the Arizona plateaus through Williams to the desert with the legendary towns of Seligman and Hackberry.
End of the day in Kingman.
DAY 13 : Las Vegas
200 KM & 3h
On Route 66, a nice little road leads us to our first stop: Oatman, an old gold prospector's town that has remained in its 'Wild West' juice. We then leave Route 66 and head north towards Las Vegas. You will only have a short time to enjoy Las Vegas, but you will remember it!
You spend the night there, try to get some rest because you will be back on Route 66 the next day.
DAY 14 : Los Angeles
450 KM & 5h30
Today is a special day as we enter the last state of our trip: California. We'll be riding to our final destination, the Santa Monica Pier, through Angeles Crest and the Angeles National Forest and its mountains. This road rising to 2,300 meters of altitude is a classic of California by motorcycle. Heading to the Los Angeles basin, it is with great emotion that you arrive in front of the 'End of Route 66' sign on the Santa Monica pier.
For most people it's a dream and you've made it come true!
You have traveled Route 66 on a motorcycle!

DAY 15 : Los Angeles
Depending on your return flight, enjoy the city of angels a little longer.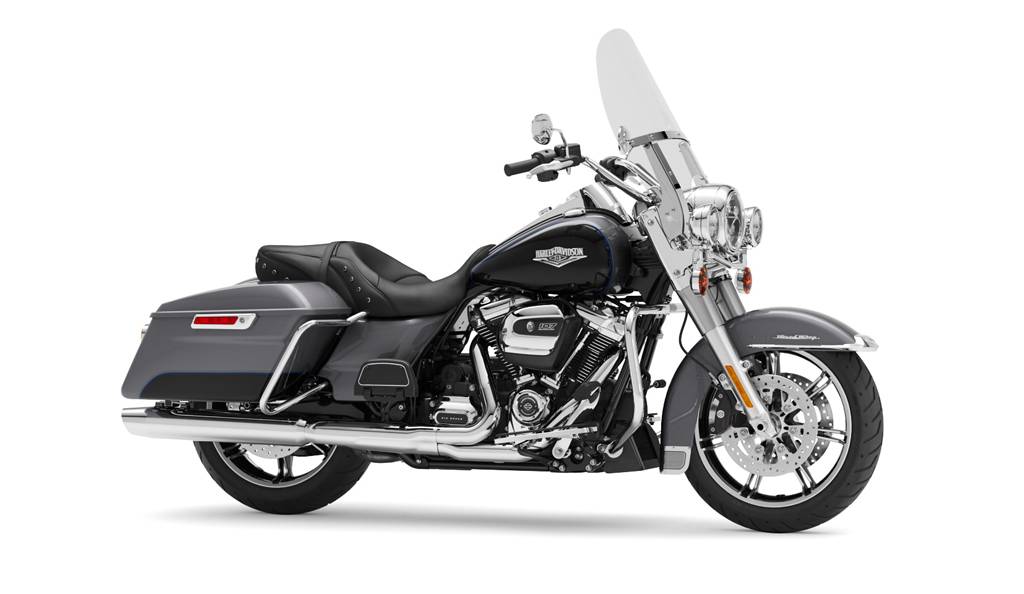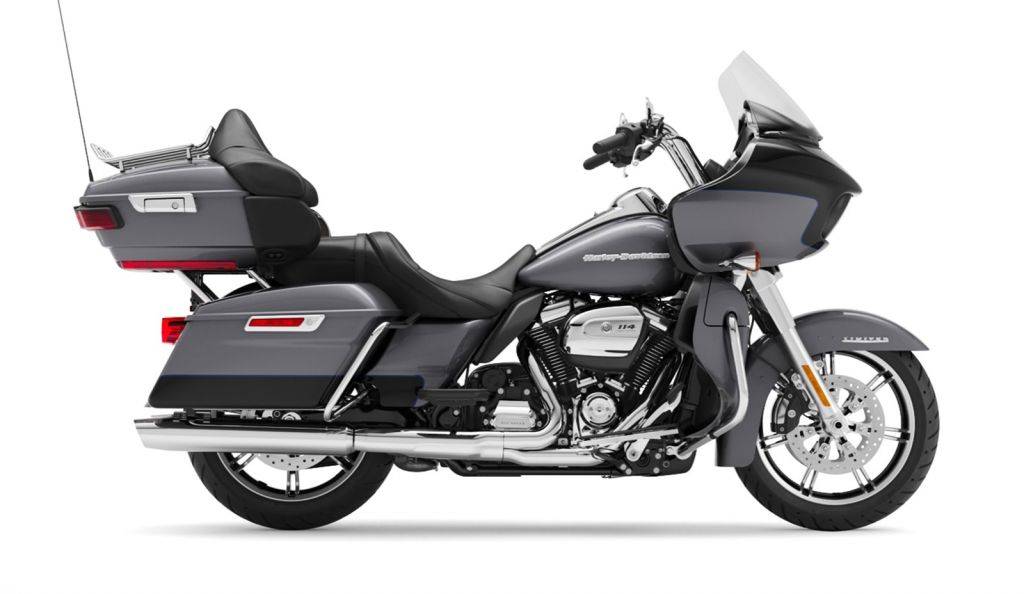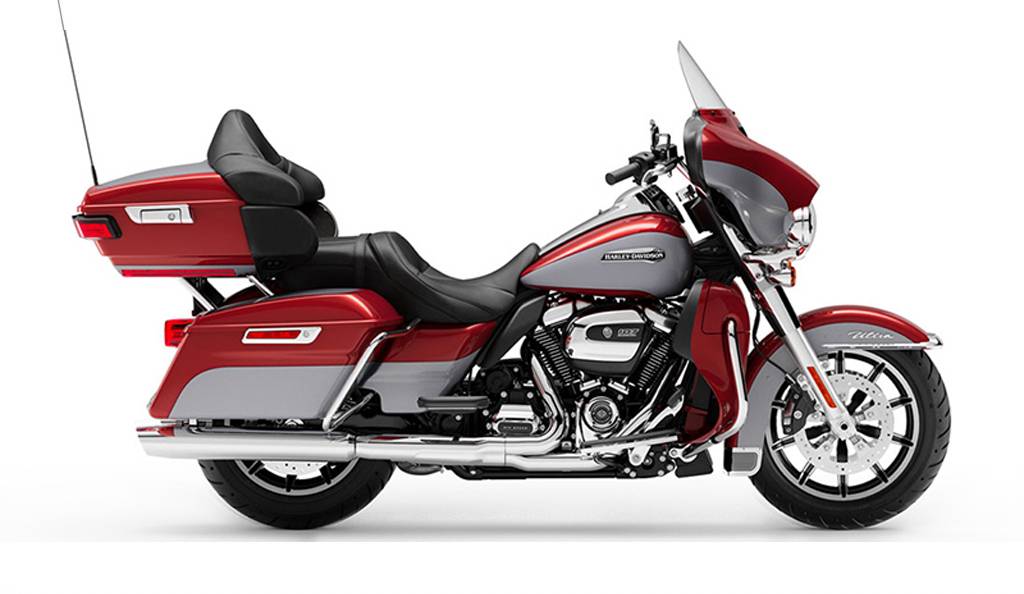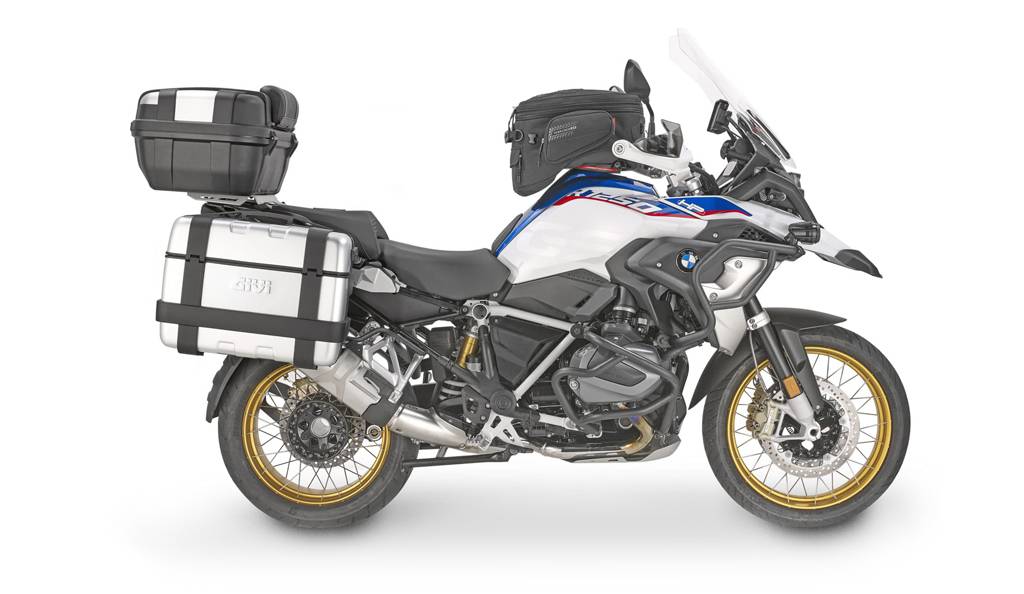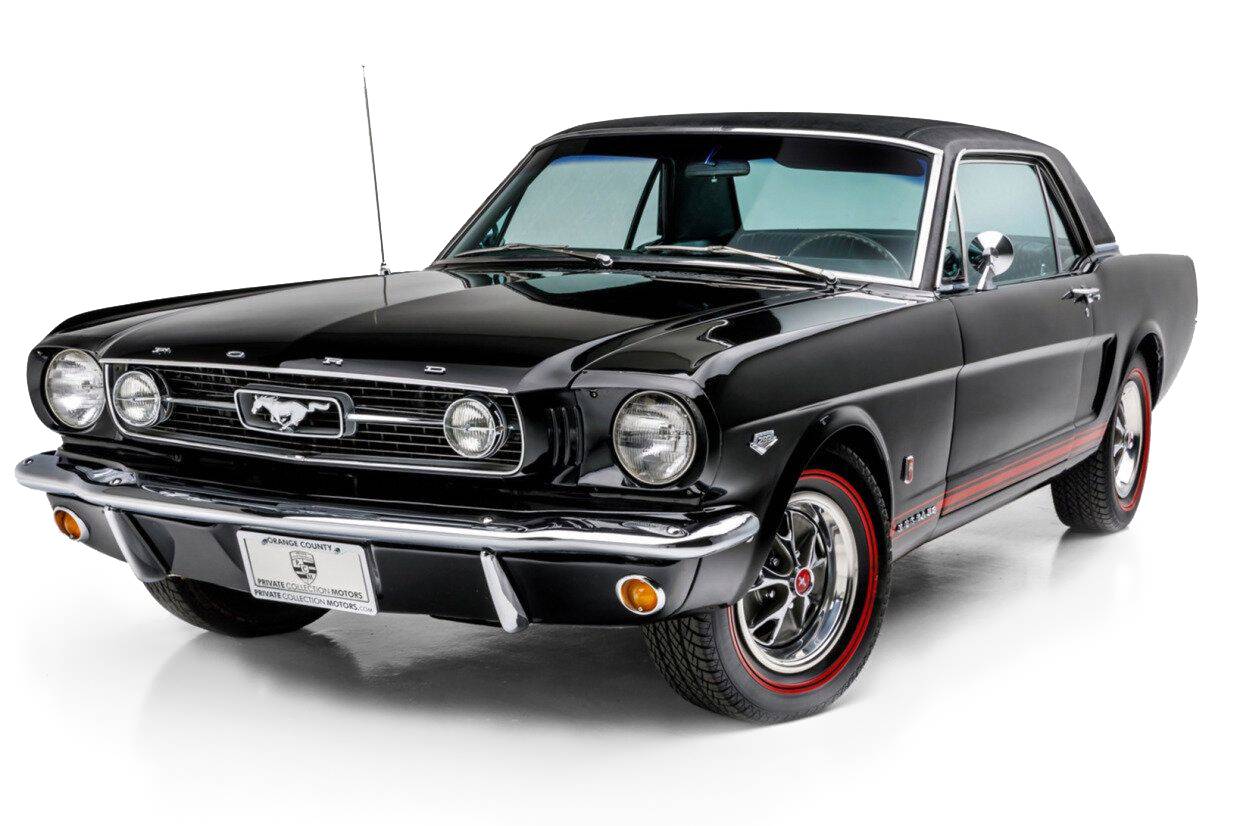 SLIDE 2 CRUISER
CRUISER
Models included upon availability:
HD Low Rider
HD Heritage Softail Classic
HD Road King
SLIDE 4 TOURING
TOURING
Models included upon availability:
HD Street Glide Touring
HD Road Glide Touring
Honda Gold Wing Touring
SLIDE 5 GRAND TOURING
GRAND TOURING

+€300 per rider
Models included upon availability:
BMW R 18 Transcontinental
HD Electra Glide ultra
HD Road Glide ultra
Indian Roadmaster
SLIDE 6 ADV
ADVENTURE
Models included upon availability:
KTM 1290 Super Adventure
BMW R1250GS
SLIDE 7 Car
CAR
Models included upon availability:
ON REQUEST
Prices per person from 4 riders onwards for the above trip with a tour guide.
Rider: €7,290
You share a twin room (two separate beds) with another Rider. Ideal for two friends who want to keep travel costs down!
If you register alone and want this option, we can pair you up with another Rider who also wants it.
Pillion: €3,190
You share a room with the pilot (double or twin room)
Included in the package :
What is included*
+ All breakfasts
+ Shared room in 3 star hotels
+ Supervision by an FFM guide (in van)
+ Luggage transportation in the guide's van
+ Water during the trip
+ Rental of a Harley-Davidson® motorcycle (Category: Cruiser, Touring or Adventure)
+ Unlimited kilometers
+ VIP+ roadside insurance 
+ One-way rental fee ($450 per motorcycle)
+ One day break at Lake Powell
+ Entrance fees to the national parks 
What is not included*
– The flights
– Lunch and dinner
– Drinks (except water)
– Gasoline
– The ESTA, that is to say the mandatory visa to enter the United States
– Everything that is not explicitly listed in "Included".  
Prices per person from 4 riders.
Single room: €990
You have your own room for the entire stay.
Grand Touring motorcycle category: €300
Offers you the possibility to choose a motorcycle in the Grand Touring category.
Motorcycle model warranty: €90
Our motorcycle partner guarantees the selected motorcycle model.
Without this option, you are still guaranteed to have one of the bikes in the selected category.
Road assistance: €12.5 per day and per motorcycle
Roadside assistance in case of breakdown or accident.
Motorcycle driver liability insurance: €29 per day and per motorcycle
Extension of the road insurance up to $300,000.
Helicopter tour of the Grand Canyon: €210
A memorable 35 minute flight over the Grand Canyon.
FFM tour guide on a motorcycle: €1,490
You can opt for a guide certified by the French Federation of Motorcycling riding on a motorcycle instead of driving the van.
(Luggage transport and support van are always included in the guided formula)
Next departure dates for the guided formula, excluding tailor-made trips.
2023
From October 1st to October 15th : available
2024
 On request and subject to availability
Prices on request for the above trip without a tour guide.
You go on your own with GPS tracks, booked accommodation and the options you want.